Welcome to Anthony's Key Resort Tours
At Anthony's Key, you can soak up every opportunity to explore Roatan. Or just settle back, relax and drink it all in. Whether you're an athletic explorer or a sedentary sojourner, we have an activity for you.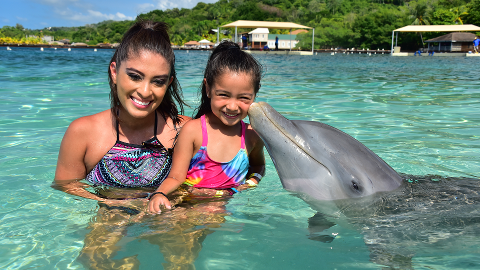 Dolphin Encounter
Close-up dolphin introduction and interaction in a natural lagoon setting at the Roatan Institute for Marine Sciences at Anthony's Key Resort.
$89.00
Book Now